Join us for Kendama Fest - March 31st @ 6:15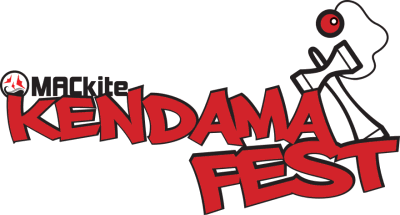 Grand Haven is the hot spot in West Michigan for Kendama, and professional Kendama player Turner Thorne will be here on Tuesday, March 31st, to add to the excitement. It will be an exciting night of performances, contests, and a "meet and greet" with Turner. Doors open at 6:15, and we will kick off some time around 6:45 pm.
What: Show by professional Kendama player Turner Thorne
Where: White Pines Middle School Gym - 1400 S Griffin St, Grand Haven, MI 49417
When: Tuesday, March 31st. Doors open at 6:15
Cost: Free
Parking note: parking is always interesting around White Pines, and the Peach Plains Talent Show is being held on the same night. So carpool or bring a sense of humor when you try to park, please.
MACkite of Grand Haven is flying in Turner from Utah to host a performance at the White Pines Middle School gym. Turner was a natural choice when bringing in a professional. When he is not playing Kendama, he likes to ski, rock climb, bike, and travel.
If "Kendama" sounds like a foreign language to you, you would be correct. Kendama is a wooden skill toy that originated in Japan. It consists of a "ken" or handle, and the "tama" or ball, which are connected by a string.
Kendama tricks are done by variations of juggling the ball in the 3 cups, spiking the ball with the Ken spike, and balancing both in new creative ways. Mastering the Kendama takes practice, focus, patience, and creativity.
Parents love the time and energy that players have been putting into learning tricks. It is time not spent with a computer game or a phone. Instead, it's physical movement and hand-eye coordination building.
MACkite has been hosting a Kendama club since January and it has quickly grown from 30 kids at the first meeting, to a recent record attendance of 140 in a single night. Players from ages 6-18 with a wide variety of skill levels are able to be judged on their tricks and earn prizes.
Check out Turner Thorne in his latest Edit:
- Airport Camping
Recent Posts
Join us for Kendama Fest - March 31st @ 6:15 Grand Haven is the hot spot in West Michigan fo …

NEWS RELEASE ** for immediate release **MACkite of Grand Haven Presents:26th Annual Great Lakes Ki …