NEWS RELEASE ** for immediate release **
MACkite of Grand Haven Presents:
26th Annual Great Lakes Kite Festival – Friday-Sunday, May 16th-18th
Grand Haven, MI – Memorial Day has traditionally marked the unofficial start of summer for countless families, but folks in the Grand Haven area start their beach season a week early each year at the Great Lakes Kite Festival (GLKF). On May 16, 17 and 18, the beach will be filled with kite enthusiasts of all ages, from kids excited to fly their very first kite, to serious hobbyists and professionals who travel to several kite festivals around the country—and world—each year. Even so, the well-organized yet uniquely relaxed atmosphere of the GLKF has led several of these globetrotting kite fliers to remark that this is their favorite event and a perfect opening to their performance season.
Come and enjoy the marvelous colors and wide variety of kites being flown against the lovely backdrop Lake Michigan and the Grand Haven Pier. Spectators enjoy watching as much as the performers love flying. Now in its 26th year, the GLKF features a continuous rotation of skillfully choreographed routines set to music on center field, while giant kites larger than school busses hover just to the north. South of the main performance field is the world's largest temporary kite store located in the large event tent filled with countless kites, spinners, and other outdoor fun from MACkite, the event's primary sponsor.
Notable Highlights:
Giant Kites: Kites larger than school busses? It's true; octopus, trilobite, fish, and other larger-than-life forms are making appearances again this year. These are a great treat for family members old or young who witness these impressive kites for the first time. Brought to the beach by Al Sparling, Darryl Waters, Mark Ledvina, Fred and Donna Taylor, and others.
Choreographed Flying Routines: These crowd-pleasing performances have thrilled the hearts of spectators for years. Many long-time attendees look forward to their favorite performers who bring fresh routines each year. Performers Include but are not limited to the following: Windjammers Kite Team - celebrating 28 years together, Chicago Fire Kite Team - 10 time National Champions, Too Much Fun - together since 2001, The Phoenix Kite Collective - Former iQuad Members, Sam and Anne Ritter - Flying stacked Revolution kites, and Something Old, Something New – 2008 Masters Pairs Quad Line National Champions.
Candy Drop: Festival favorite Lee Sedgwick makes it happen on Saturday and Sunday afternoons. Lee attaches a large amount of candy to his stack of four-line kites and then sprinkles it from the sky for the children to retrieve during the Candy Drop.
Running of the Bols: Parents will find nothing more enjoyable than watching their youngsters willingly run through
the sand with a parachute-shaped kite attached to their waists until they are exhausted. Races are held in heats based
on age and applause will reward the winner of each heat. A huge thanks to Fred & Donna Taylor for organizing this
fun event.
Inflatable Obstacle Course: Tons of fun for all the kids. Let them run out some of their energy prior to heading home. Open Saturday 11-5 and Sunday 11-4.
Kiteboarding: Kiteboarding demonstrations will happen all weekend on the water. Local riders and the MACkite Kiteboarding School instructors will be riding waves and boosting tricks out on the water. Trainer power kites will be available to test fly so you can experience the thrill of power kiting with your feet still in the sand.
The Great Lakes Kite Festival is free and open to the public. (Vehicles without a current Michigan Recreation Passport will need to pay to park inside the Grand Haven State Park.) The event kicks off at the beach on Friday, May 16 at 4:00 p.m. and concludes Sunday evening at 5:00 p.m. More information with maps, photos, featured performers, and links to local lodging can be found at www.mackite.com/glskc.htm.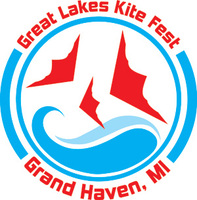 Event schedule: Friday, May 16, 2014
4 p.m. - 6 p.m. Casual Fly at the Grand Haven State Park beach
7 p.m. - 8 p.m. Indoor Fly at the Lakeshore Middle School gym
Note: This is a different location from previous years.
Saturday, May 17, 2014
10 a.m. - 5 p.m. Kite Festival at the Grand Haven State Park beach
Sunday, May 18, 2014
11 a.m. - 5 p.m. Kite Festival at the Grand Haven State Park beach
Recent Posts
Join us for Kendama Fest - March 31st @ 6:15 Grand Haven is the hot spot in West Michigan fo …

NEWS RELEASE ** for immediate release **MACkite of Grand Haven Presents:26th Annual Great Lakes Ki …